A digital identity based on relations
Imagine a digital identity built on relationships and which you're in control of.  A digital identity that gets stronger over time, the more relations you have. Let us introduce Meaplus ID,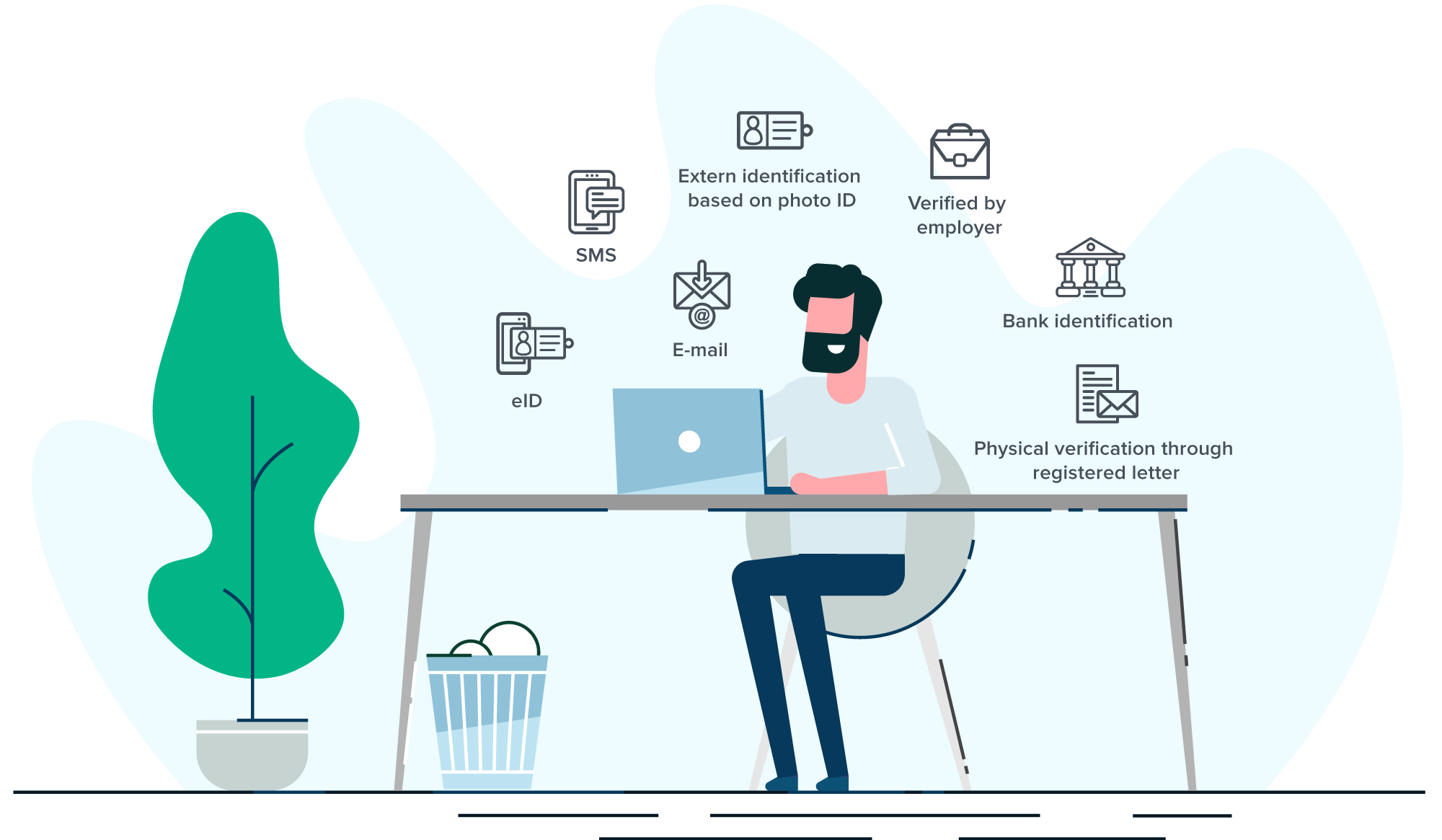 Build your digital identity with references
An identity cannot be given to you, just verified and confirmed
Every human being has the right to his own identity as its formed during the course of life. Therefore an identity cannot not be given to you by someone else, just verified and confirmed. 
Your identity becomes stronger the more relationships you connect to yourself, where each relationship vouch for the reference they share is correct.
A reference is information that confirm who you are, where you live, age nationality, employer etc.
Your private digital archive
Every time you use your Meaplus ID, a digital receipt is stored in your private archive in Meaplus CLOUD.
Each receipt contains information about who did what, in what role, with whom and at what time. You can also view documents that you have signed with your private role.
Your archive is vendor agnostic and independent of other services. All information stored in your archive is encrypted with keys that you only have access to. This means neither Meaplus or anyone else can access or share your information.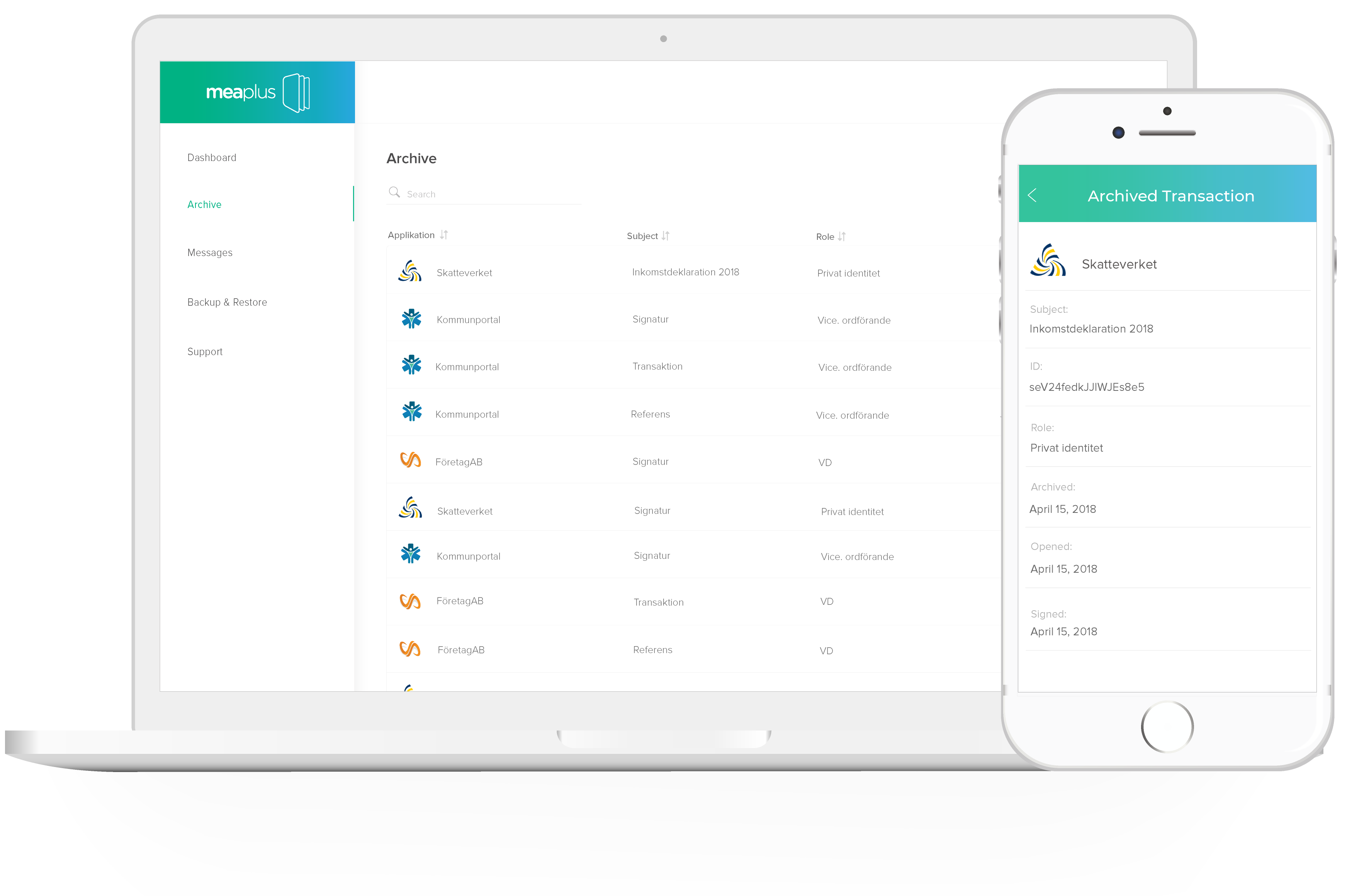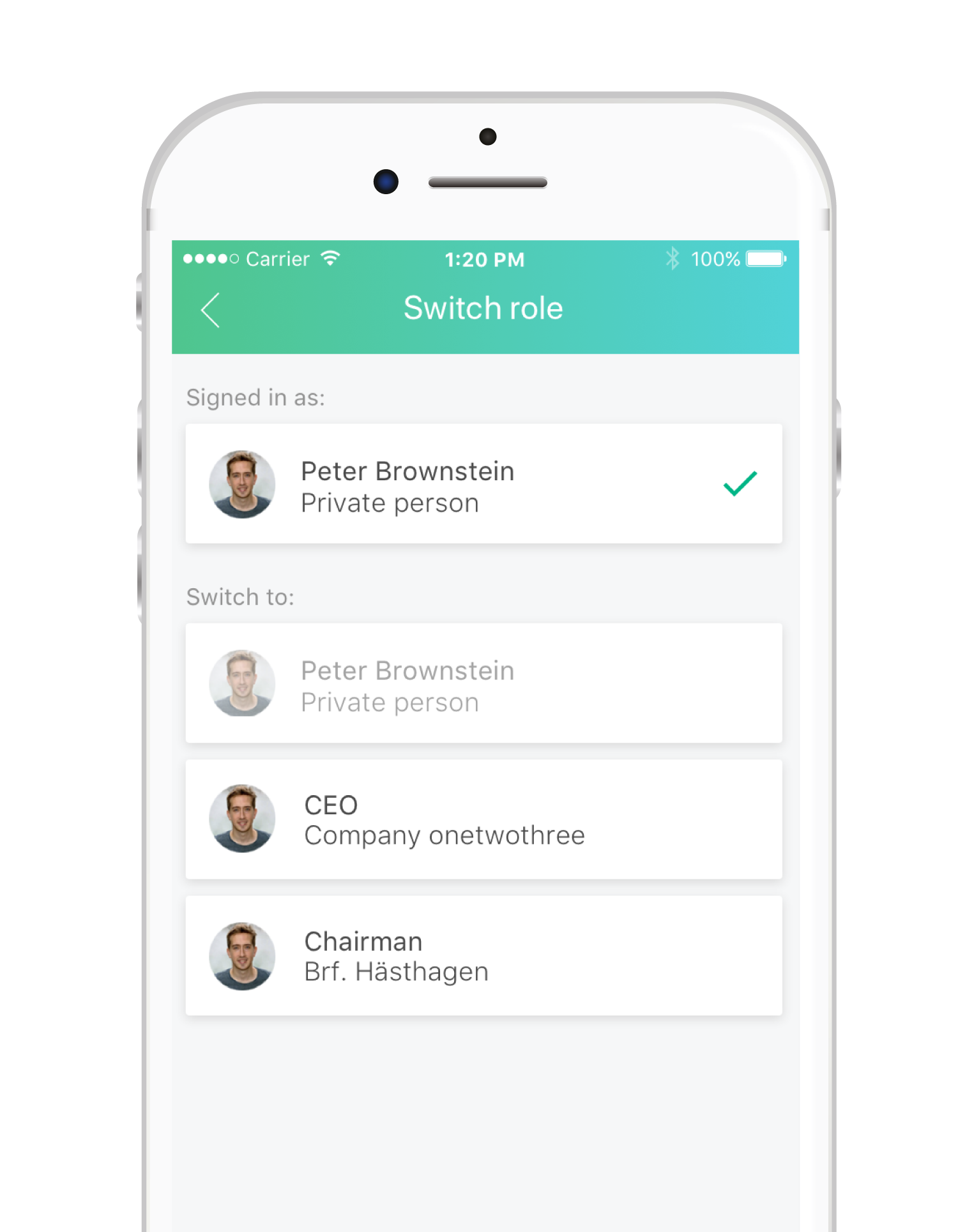 Supports both your private and professional life
Unlike a regular e-ID, with Meaplus ID a user can act in different roles. This allows you to create a "digital mirror image" of you as a person and use Meaplus ID both in your private and professional life or when you need to represent an organization or another person with a digital power of attorney.
If you represent a company digitally, all receipts, signed agreements, documents and attachments will automatically be stored in the company's own archive.
This gives companies, organizations and public authorities the ability to digitize processes while they keep control of the company's digital history.
If several companies are involved in the same interaction, each company will receive the same verifiable receipt of who did what, in what role, with whom and at what time, including any attachments and electronic signatures from all participants
Privacy-protected communication
Everything you send via an application linked to Meaplus ID is handled by point-to-point encryption according to the latest technical standards.
This means that information, documents, images, etc. are encrypted locally via the sender's device all the way to the recipient, which must verify the identity to be able to open the information.
Regardless of whether the information is sent via a cloud service or open internet, the encryption ensures that no one unauthorized can access or change the information.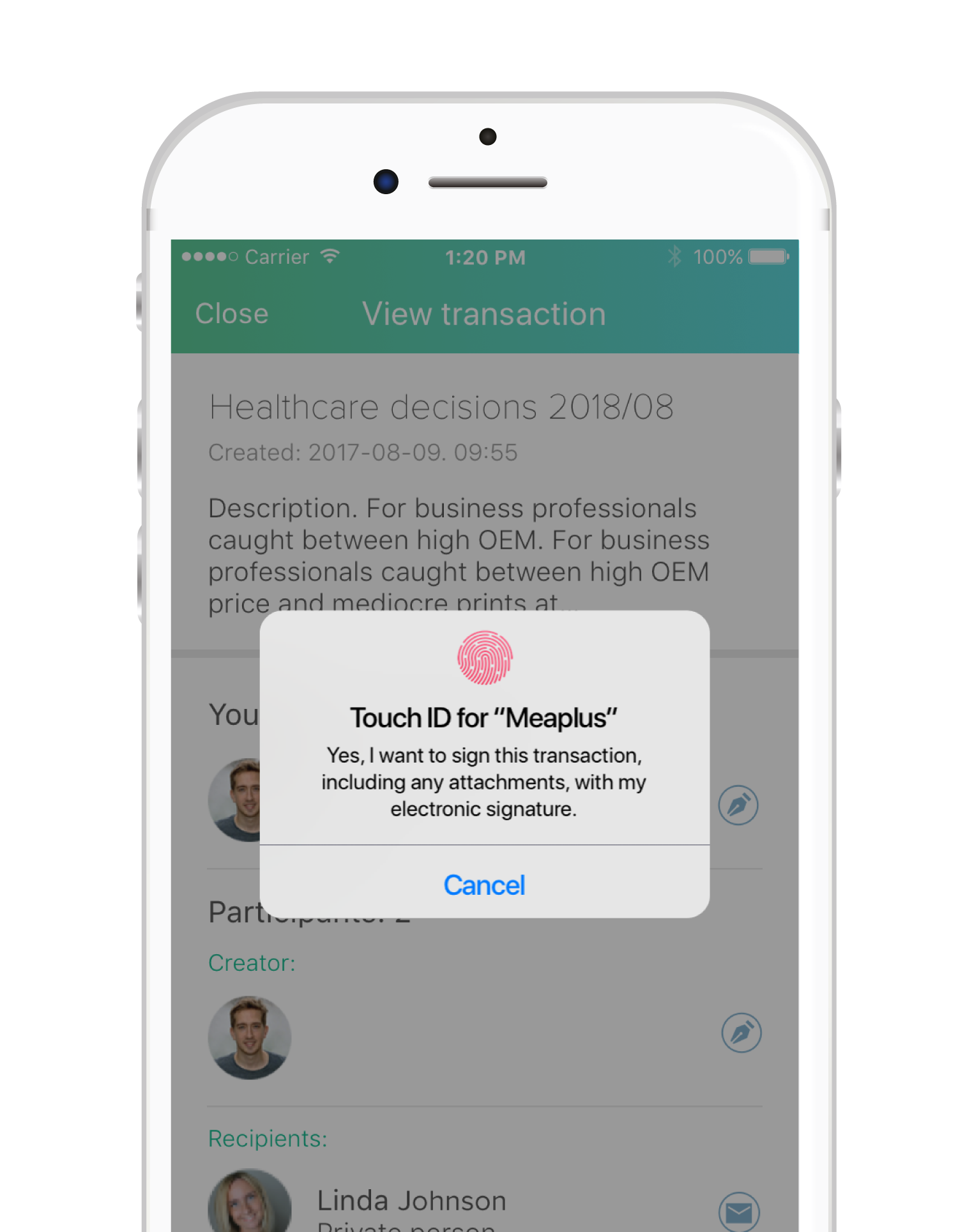 Sign electronically directly with your phone
According to European Law (eIDAS), an established electronic signature is as binding as a handwritten.
With Meaplus ID, you can sign documents and confirm information in accordance to applicable laws and regulations in a secure and easy manner. Meaplus ID supports all 4 levels of assurance according to the ISO/IEC 29115 international standard and can manage both advanced and qualified electronic signatures. Both variants are by law, as binding as a handwritten signature.
An easier and safer way to login
All you have to do is download our app to your mobile phone and register.
Meaplus ID works great for two-factor authentication (2FA), which can replace traditional login as username and password. Two-factor authentication means that you make an identity check using two different factors.
Just as you show a physical ID and sign with a pen, you can use your Meaplus ID and sign in with a pin code or fingerprint.
Meaplus ID is free to download for all users.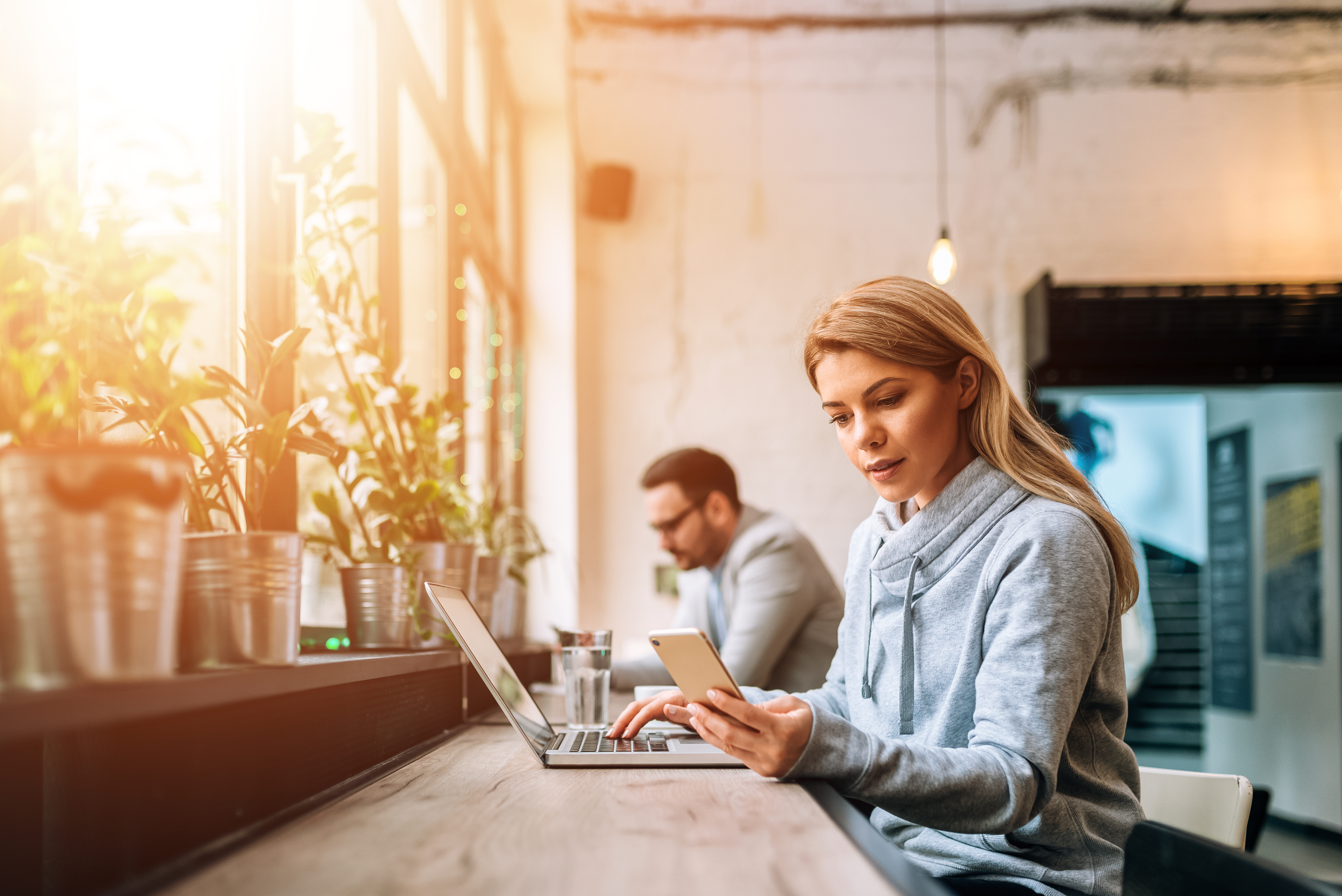 Allow your users to get a free two-factor authentication with Meaplus ID
© Meaplus AB 2019, All rights reserved.