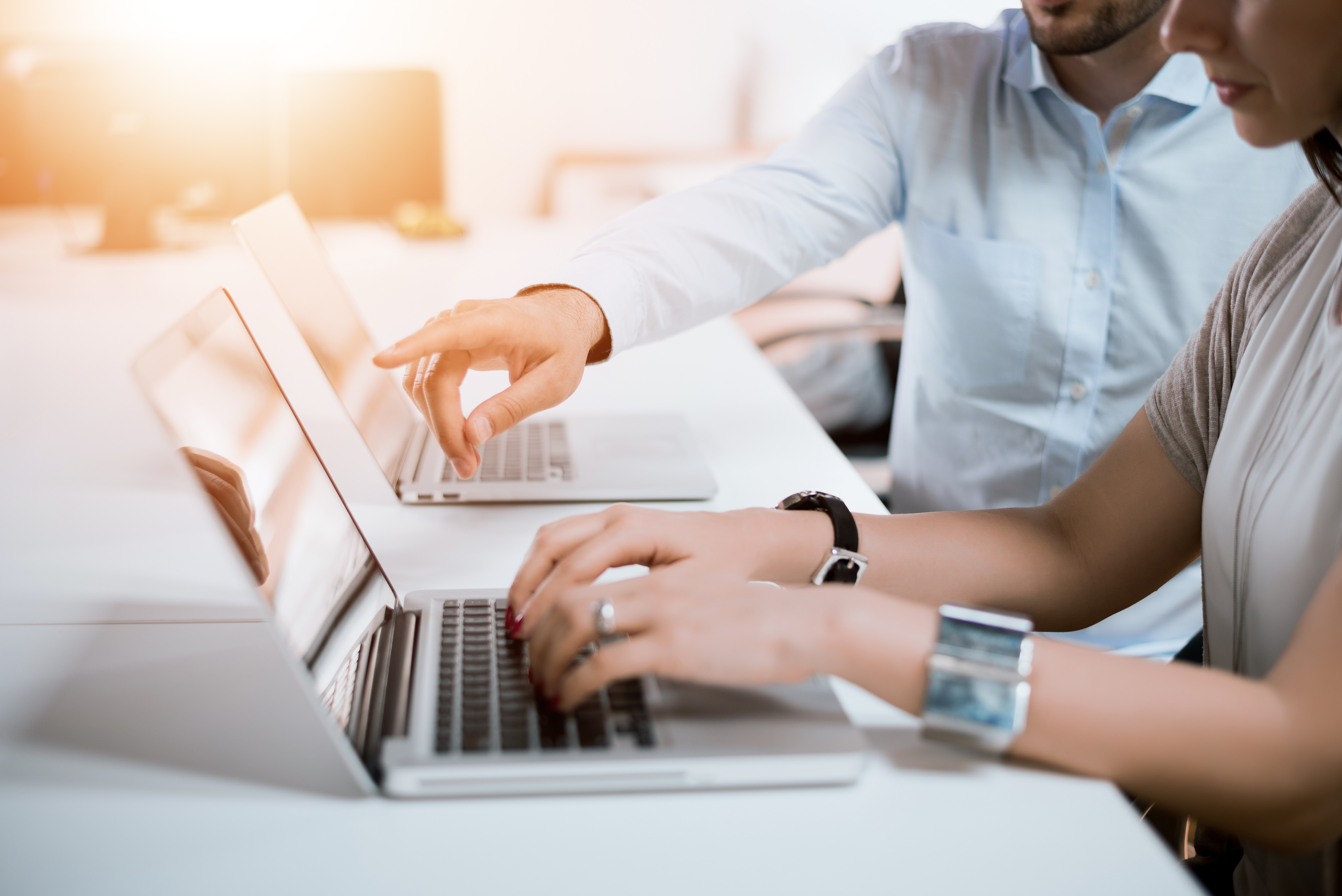 Encrypt your email with Mailplus
for Outlook Office 365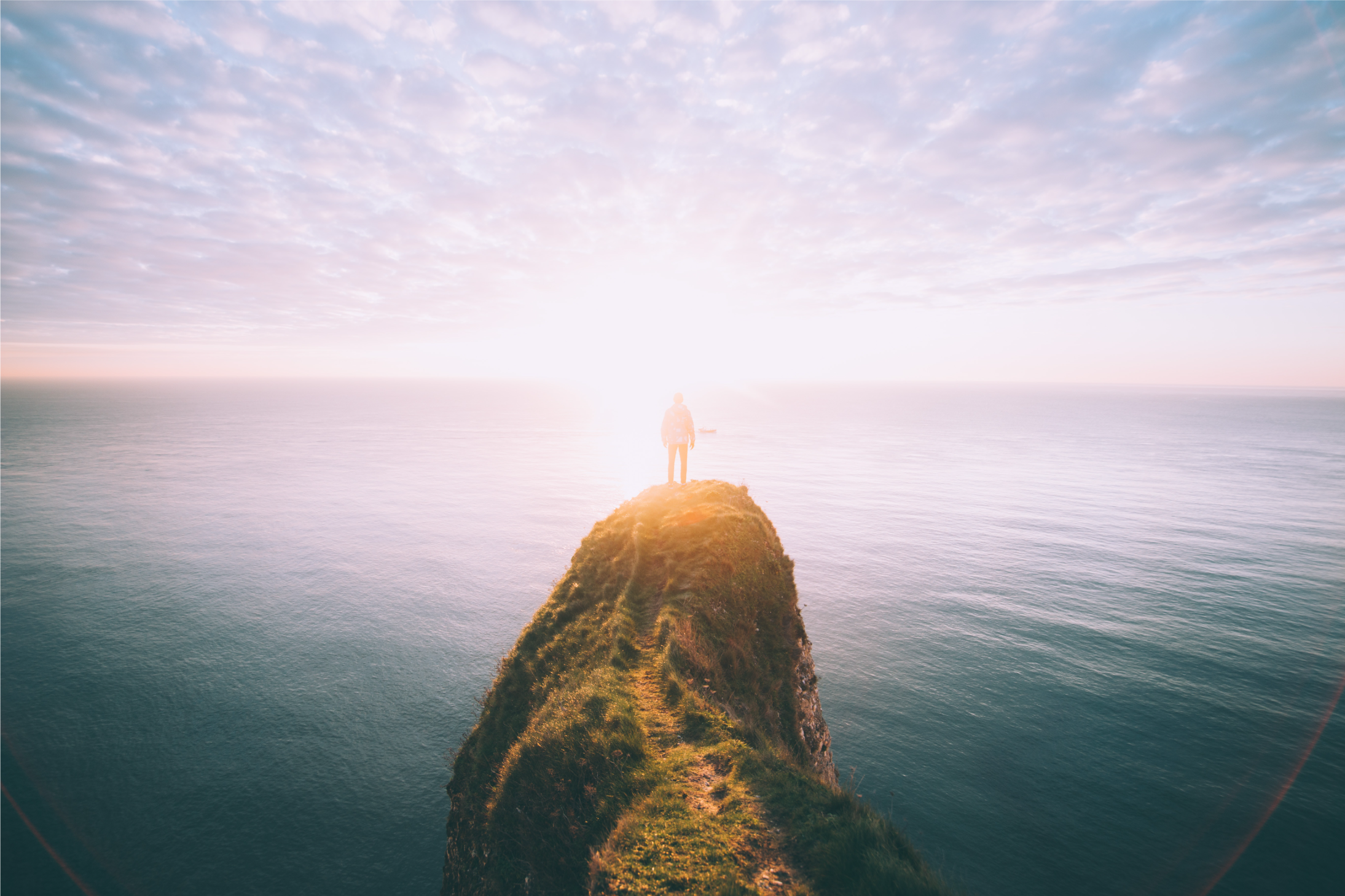 Take control of your digital identity
with Meaplus ID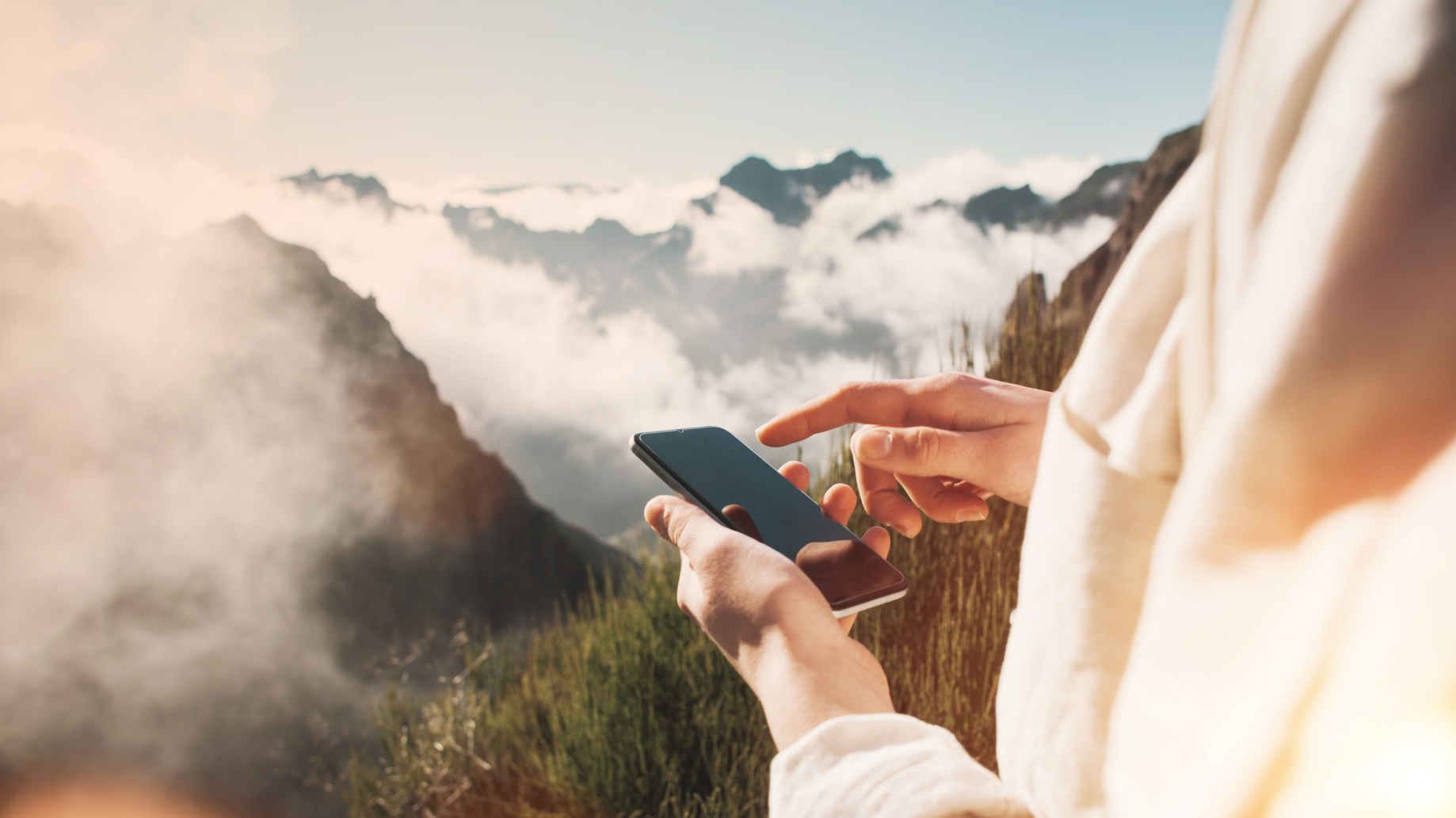 Get your own privacy-protected cloud
with Meaplus CLOUD
We offer applications and services that solve the challenges of digitization and shape the future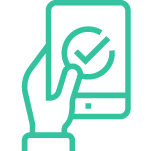 With Meaplus, you control your own digital identity, while providing traceability for all your actions.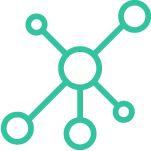 Our applications and services are based on a unique decentralized infrastructure where your integrity is in focus.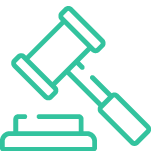 The technology is adaptable to both today's and tomorrow's legal requirements and regulations.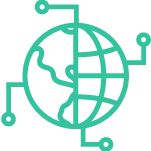 With Meaplus, you can address the challenges of digitization and shape the future digital world today.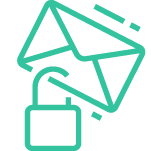 Send classified information digitally, manage processes, and sign information in different roles with full traceability for all participants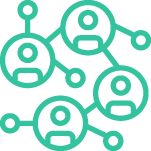 Connect different secure IT environments, and communicate across borders with identified users. The opportunities are endless!
A complete solution for your
A digital identity verified by relationships,
owned and controlled by you
Sign important documents securely in your phone
Act as a private person or in various roles
Get rid of complex passwords, with Meaplus ID you log in as easy as you open your phone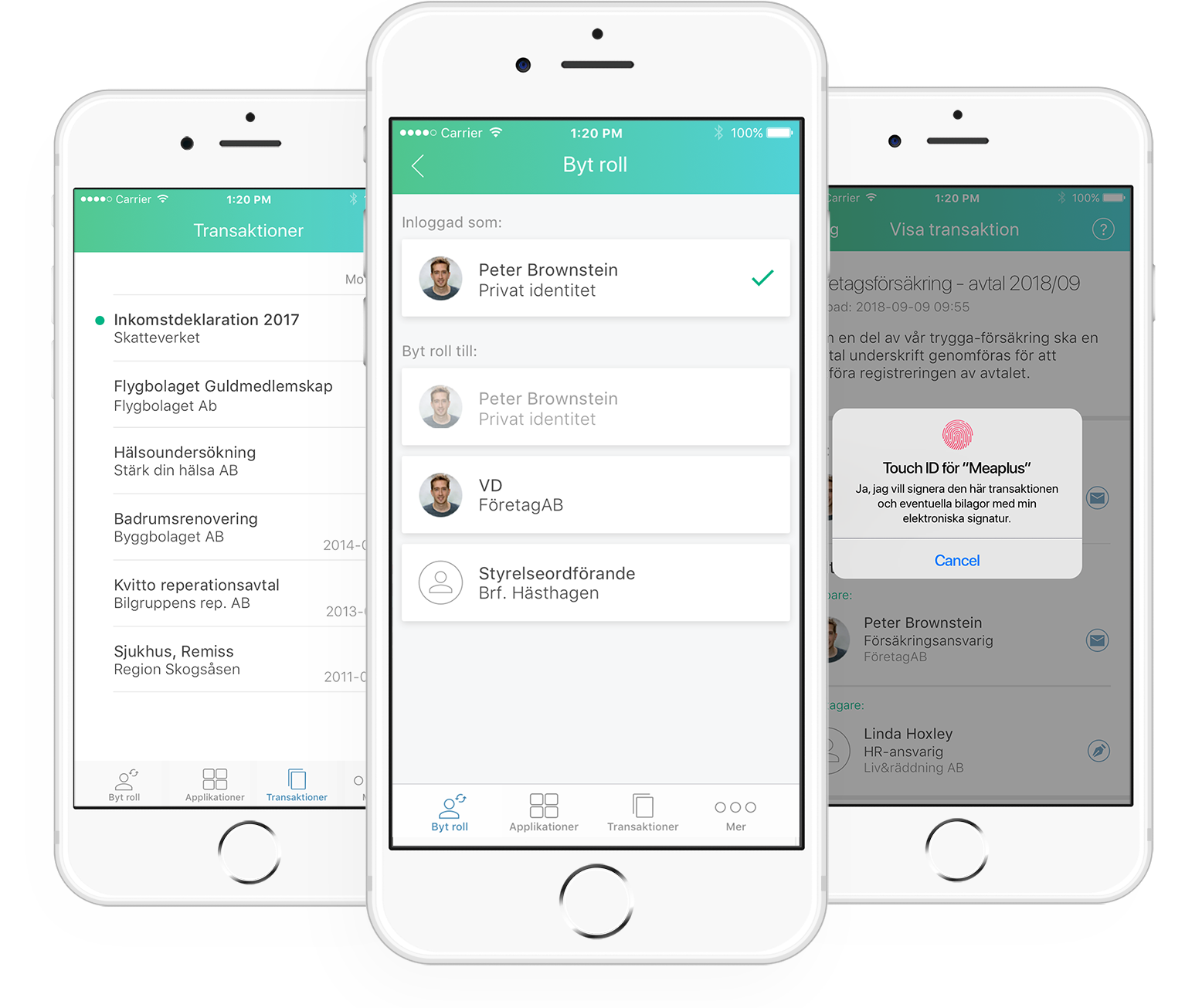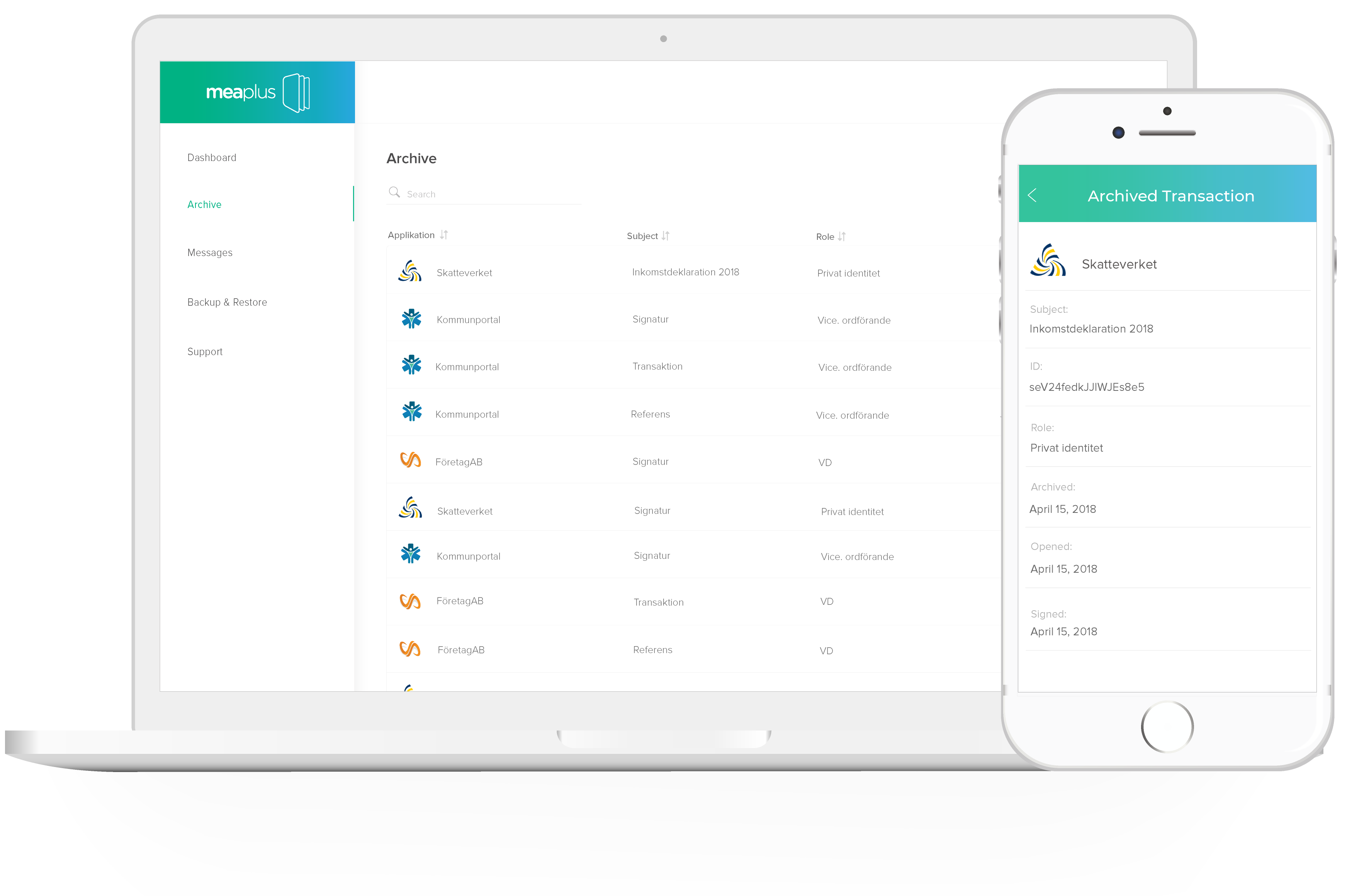 Your own privacy-protected cloud with services customized for your
Meaplus ID
Get a free private mailbox to receive secure messages from companies, healthcare organizations or municipalities and others.
Store receipts and other documents automatically in your private archive, which is vendor agnostic and independent of other services.
Build your digital identity through relationships and references using the validation service.
Here you can manage your backup and restore of your Meaplus ID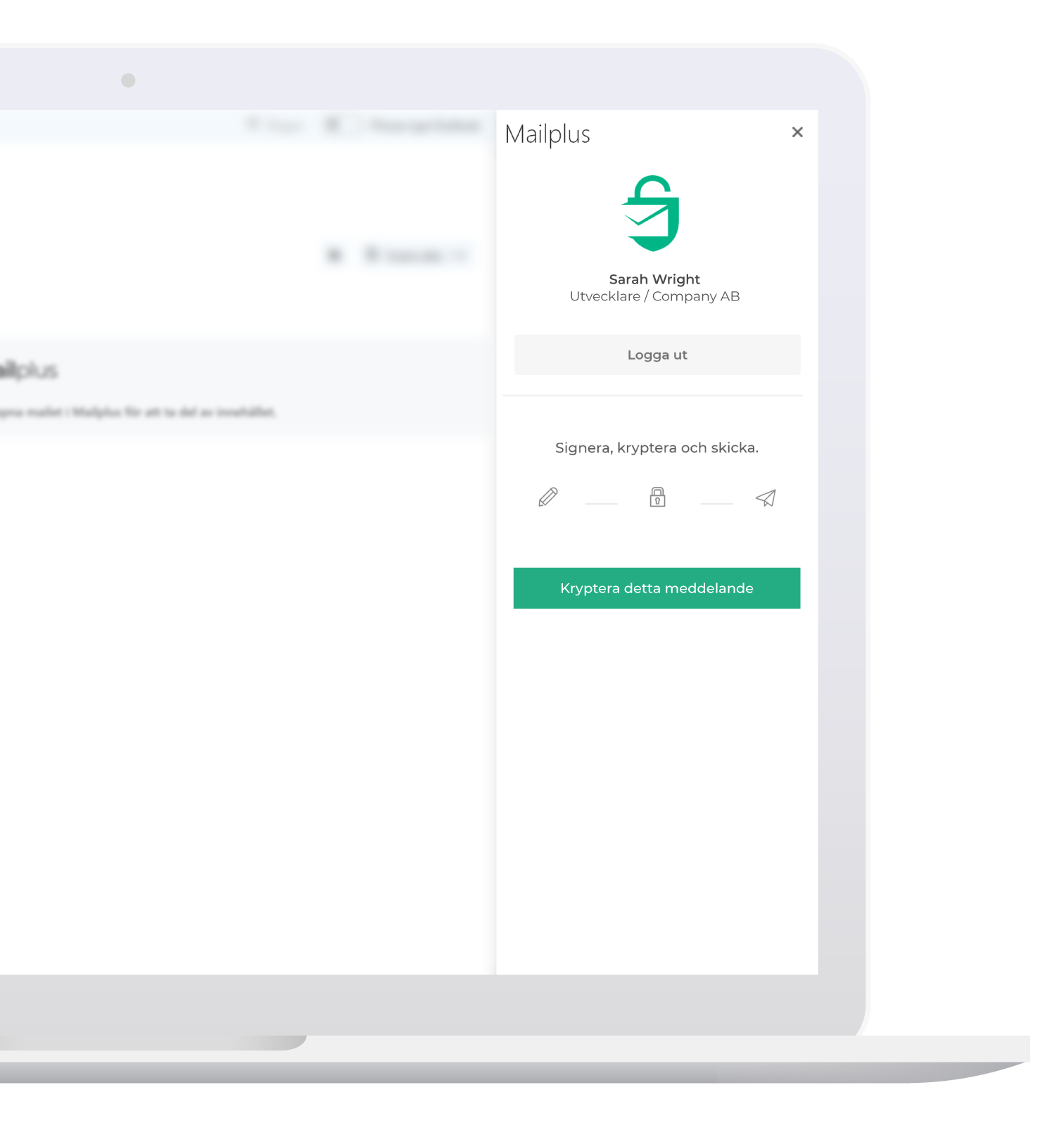 Mailplus for
Outlook Office 365
Secure digital communication
between identified users
Replace fax and letter with secure digital communication via Mailplus for Outlook Office 365
Create a faster and more efficient communication for personal and confidential information
All information between sender and recipient is protected by strong encryption
The service only contains identified companies and users
Obtain traceability and transparency in communication via digital signatures

   We give you the ability to create and control your own digital identity.

   Build and verify your digital identity through relationships and references.

   Access your digital history and signed documents stored in your own personal archive.

   Free of charge for the user.

   Get a free private mailbox where you can receive privacy-protected information.

   Allows you to switch between your personal identity and various roles to represent a company or an organization digitally.

   Not connected to a single country, works across borders.
Are you a company and would like to use the Meaplus ID to bring in identified users in your application?
© Meaplus AB 2019, All rights reserved.