I veckan släppte vi release 3.0 av SEFOS och med den tillkom även möjligheten att koppla flera SEFOS-användare till en och samma e-postadress, dvs en så kallad funktionsbrevlåda.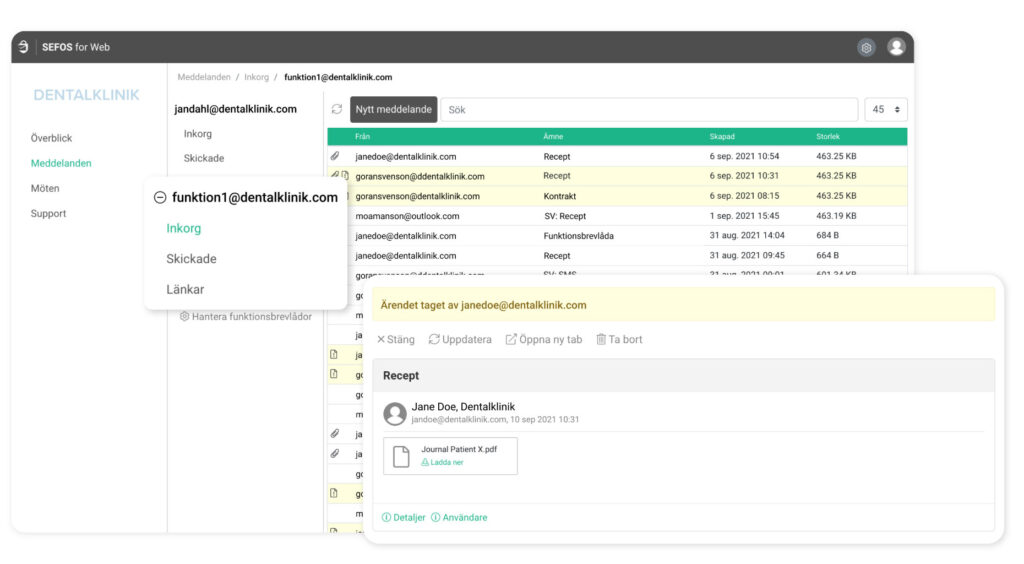 Skapa och hantera funktionsbrevlådor direkt i SEFOS for Web
I SEFOS for Web kan du och din organisation skapa och hantera en eller flera funktionsbrevlådor. Det går även att använda dessa genom MS Teams.
Funktionsbrevlådorna går att hitta för de kopplade användarna under deras personliga inkorg i Meddelanden.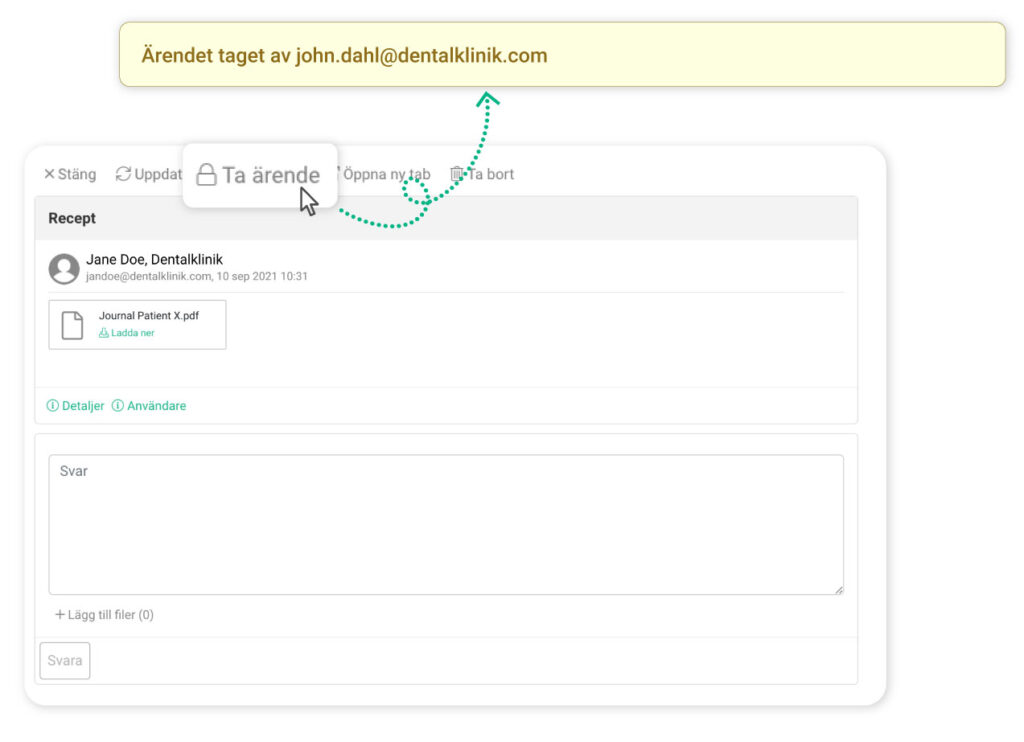 Manage issues in the shared mailbox
Once selected users within your organization have been linked to a shared mailbox, it is possible for them to send and receive messages from the email address as well as handle and claim issues.

Vill du veta mer?
Vill du ha mer information om SEFOS Funktionsbrevlådor eller få en demo över hur det fungerar, kontakta oss here så återkommer vi så snart som möjligt!